Dr. Lee Nagel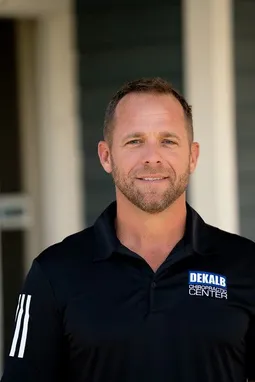 Dr. Lee Nagel grew up in Ossian, Indiana and attended Norwell High School. Dr. Nagel began his college career at Indiana University (Bloomington), and then received his doctorate at Palmer College of Chiropractic. Since 2001 Dr. Nagel has been a chiropractor at Dekalb Chiropractic Center. Dr. Nagel has continued his wellness education post graduation, and has received the prestigious certification of Certified Chiropractic Wellness Practitioner (CCWP). In light of his training and experince Dr. Nagel is an expert in neuromusculoskeletal function, nutrition, exercise, spinal hygiene, and stress management. Dr. Nagel has a strong understanding of the short comings with the American lifestyle and heathcare system, which has resulted in America being ranked as the sickest industrialized country in the world. In order do his part in reversing this trend, Dr. Nagel began teaching wellness classes in 2007, and in 2008 created a Dekalb Chiropractic Center Wellness Certification. Recently these classes have been presented to local businesses such as: The City of Auburn/Police Department, Auburn Fire Department, and Koehlinger Cycling Team. These wellness classes have served towards Dr. Nagel's professional goal of "creating a healthier community". Ultimatley Dr. Nagel strives to empower people with the knowledge and skill set to make better life style choices, and ultimately to become role models improving their lives and the lives of others.
---
Dr. Travis Simmons
Dr. Simmons is from Angola, Indiana. His love for chiropractic work began when he was in high school and a patient of Dr. Nagel. He was inspired by the holistic approach of patient care.
Dr. Simmons graduated with his doctorate in 2017 from Palmer University. He also runs his own practice in Angola at Steuben Family Chiropractic on Tuesday and Friday. He will serve patients here at DCC on Monday, Wednesday and Thursday from 8am-6pm.
In his free time, he enjoys spending time with his wife and 2 children and being on the lake!
Brenda Weber - Front Desk
Nikki Feightner - Softwave Technician/Rehab Specialist
Michelle Freed - Billing

Erin Nagel - Detox Specialist
Shiloh Miller - Software Technician